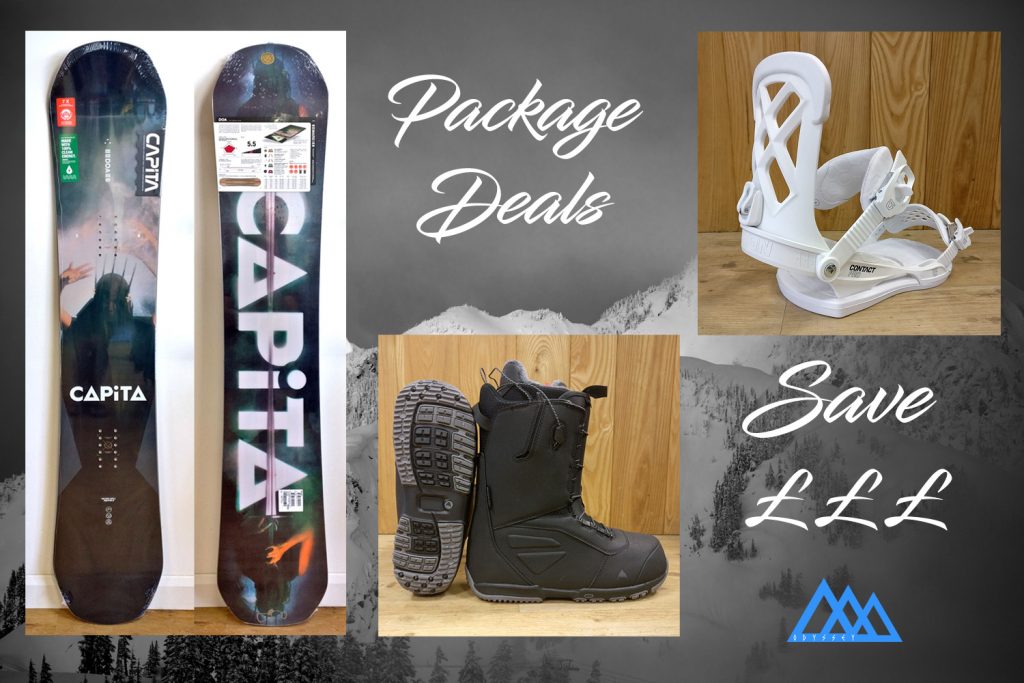 If you are looking for a package of Snowboard, Boots and Bindings this season, we offer great deals on complete set ups!
Come and see us at Odyssey and we will talk about your requirements and make sure you get the perfect set up and an awesome deal!
If you'd like to chat about specific products feel free to give us a call at the shop on 01284 753322 and we'd be happy tp help.